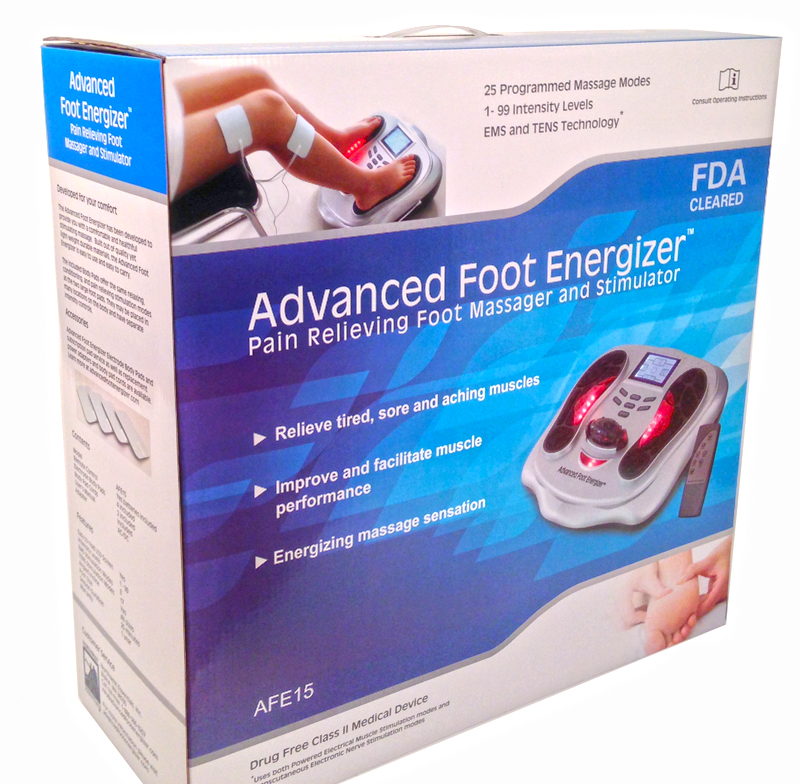 PRESS RELEASE
FOR IMMEDIATE RELEASE
Contact: Kevin D. Unruh
or call 360-306-5679
March 14, 2016
Advanced Foot Energizer Becomes a Registered Trademark of Northwest Essentials, Inc.
Blaine, WA – March 14, 2015 – Northwest Essentials, Inc., a leading consumer products company, was issued US Trademark Reg. No. 4,904,603 for Advanced Foot Energizer on February 23, 2015 by the United States Patent and Trademark Office.
The registration solidifies Northwest Essentials' legal ownership of the mark Advanced Foot Energizer for use in marketing and other business related matters. It shows that the term has
established a distinct identity in the marketplace and that Northwest Essential's claim to the slogan has been well established since 2015 through consistent and long-term use.
The registered trademark covers the following Goods and Services Class Codes:
Medical Apparatus (International Class 10)
International Class 10, "For Apparatus for acupressure therapy; electronic foot spa massagers; electromedical rehabilitative and pain management products for clinical and home use, namely, electrical nerve and muscle stimulators, ultrasonic stimulators, magnet therapy stimulators and laser therapy stimulators, in Class 10 (U.S. CLS. 26, 39 and 44)"
"Northwest Essentials, Inc., is the initial importer of the Advanced Foot Energizer – the first and to-date only combination powered muscle stimulator using both Electrical Muscle Stimulation and Transcutaneous Electrical Nerve Stimulation cleared for sale as an over-the-counter class II medical device in the United States," said Kevin D. Unruh, President of Northwest Essentials, Inc. "The service mark from the US Patent and Trademark Office further testifies to the commitment of Northwest Essentials to this product line and customer service."
About Northwest Essentials, Inc.
Incorporated in 2006, Northwest Essentials, Inc. is a leader in consumer health, wellness, and healthy home products as well as consumer marketing products. It's family of brands include Pain Relief Essentials™, Northwest Essentials™, Advanced Foot Energizer, and also YearlyFundraiser.com™. Northwest Essentials distributes products throughout North America both online and through local distributors.
Kevin D. Unruh, President at Northwest Essentials, can be reached by email or phone: Email Kevin Unruh or by calling 360-306-5679. Visit our website at nwessentials.com. Learn more about the Advanced Foot Energizer at advancedfootenergizer.com